Over the years, many of the clutch linkage components on 1979-04 Mustangs tend to wear out. This is usually at such a small pace that these components are oftentimes overlooked. This leads to the components such as the clutch quadrant wearing out completely leaving you no choice but to replace. When replacing your clutch quadrant, you have the option just to replace it with a similar stock quadrant or you can upgrade to either an SVE quick-release clutch quadrant or SVE double hook quadrant.
---
| Benefits | Features |
| --- | --- |
| Easy Installation | Billet Aluminum Construciton |
| Increased Durability | Longer Clutch Life |
| Provides Additional Adjustment | Single Or Double Hook Design |
SVE Single Hook Clutch Quadrant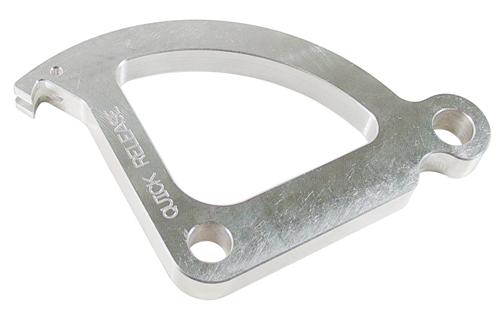 The SVE Quick Release (Single Hook) Clutch Quadrant is available exclusively at LMR! This SVE billet aluminum quick-release clutch quadrant installs easily in place of your factory plastic piece for a solid upgrade that is nearly unbreakable. The quick-release feature allows you to easily release your clutch cable for adjustments and clutch installs. This style clutch quadrant fits 1982-93 5.0 Mustangs and 1994-04 3.8 & 4.6 Mustangs.
SVE Double Hook Clutch Quadrant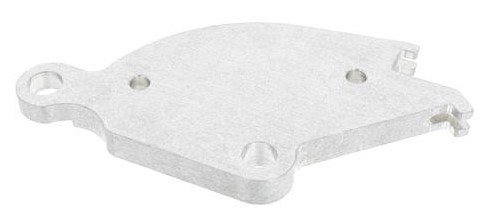 LMR's SVE Double Hook Clutch Quadrant is also made of billet aluminum and is made much stronger than the factory plastic piece and withstands the added stress of performance applications! This features a double-hook design which provides even more added adjustability to your clutch cable set up. This double hook clutch quadrant fits 1982-04 Mustang w/ Manual Transmissions and comes with a spacer measuring 5/16" in width.
---
We at LMR hope this quick run-through of both single and double hook clutch quadrants helps you better differentiate between the two. As always, for all things Mustang and Lightning keep it here at LMR.com
---