For this dyno article we will turn our attention to our 1986 SVO Jalapeno Red Fox Body Mustang. There were a total of 3,382 SVO's made in 1986 (2,906 U.S & 476 Canadian). The Jalapeno Red Color was excluded on the 1984 SVO and only being available on the 1985-1986 models. Check out our Mustang SVO History Article to learn more! We decided to change gears from our normal V8 dynos and dyno our bone stock 1986 SVO Fox Body Mustang instead. Keep reading to see how much power this four-cylinder Fox has!
---
Jump To:
Dyno Numbers & Photos
---
← Swipe For More 1986 SVO Jalapeno Red Fox Body Photos →
For the current mods, this vehicle is bone stock for the most part. It does include a few extra goodies that we mention below:
190 LPH Fuel Pump
Manual Boost Controller that is set at the factory 15 lbs of boost.
Before we make the dyno pull we will be testing it with the Premium Fuel Switch turned on with 93 Octane Fuel in the tank. The 16" factory wheels are still equipped as well as the 3.73 rear end gear ratio. The World Class T5 Transmission will be in 4th gear for the pull due to this being the 1:1 ratio. These turbo 2.3L engines were factory-rated at 200 HP & 240 lb-ft of torque with an 8.0:1 Compression Ratio. Let's make the pull!
---
Check Out Our Dyno Photos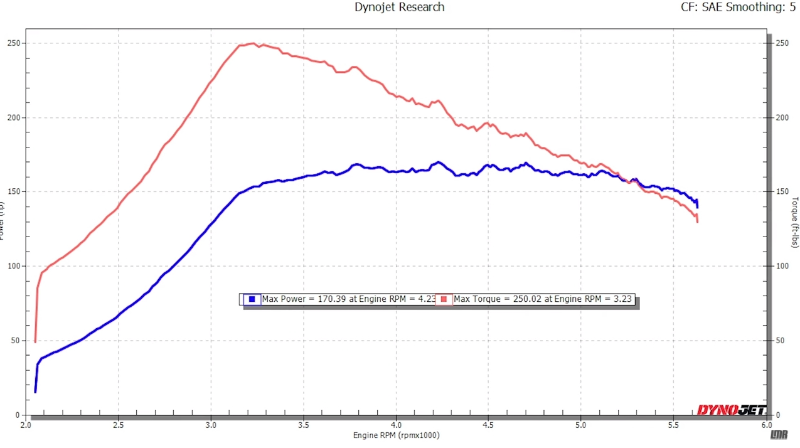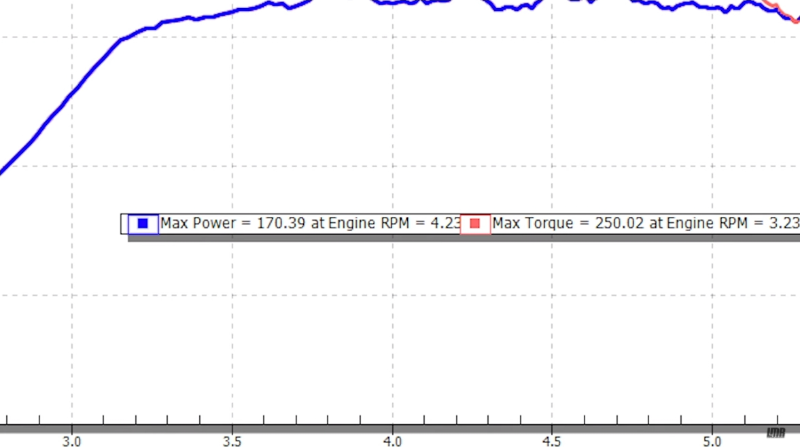 ---
Here are the results! This car made 170 HP at 4200 RPMs and 250 lb-ft of torque at 3200 RPMs. So if you factor in some drivetrain loss with the T5, the horsepower numbers are pretty on-par. The surprising number is the torque due to it being up 10-lb from the flywheel rating. Comparing these numbers to a 302 we would like to think these numbers would be pretty close to each other. We hope this dyno gave you some more insight on just what these iconic Fox Body vehicles can do. As always keep a lookout for more dyno articles and videos right here at LMR.com. Shop our featured SVO Mustang Parts below!
---