The Cobra Jet Mustang has been a drag strip terror since it was originally introduced back in the muscle car era. After taking a long break from production, Ford brought back the Cobra Jet program using the S197 platform. The new CJ program has experienced a lot of success with the current platform.
The modern day Cobra Jet has been powered by everything from a 5.4L supercharged Mod Motors all the way to a twin turbo 5.0 Coyote engines. It seems only right that Ford would continue this successful program moving into the new S550 Mustang. I seriously have my fingers crossed in hopes of seeing a 2015 Cobra Jet Mustang destroying the COPO Camaros on the track.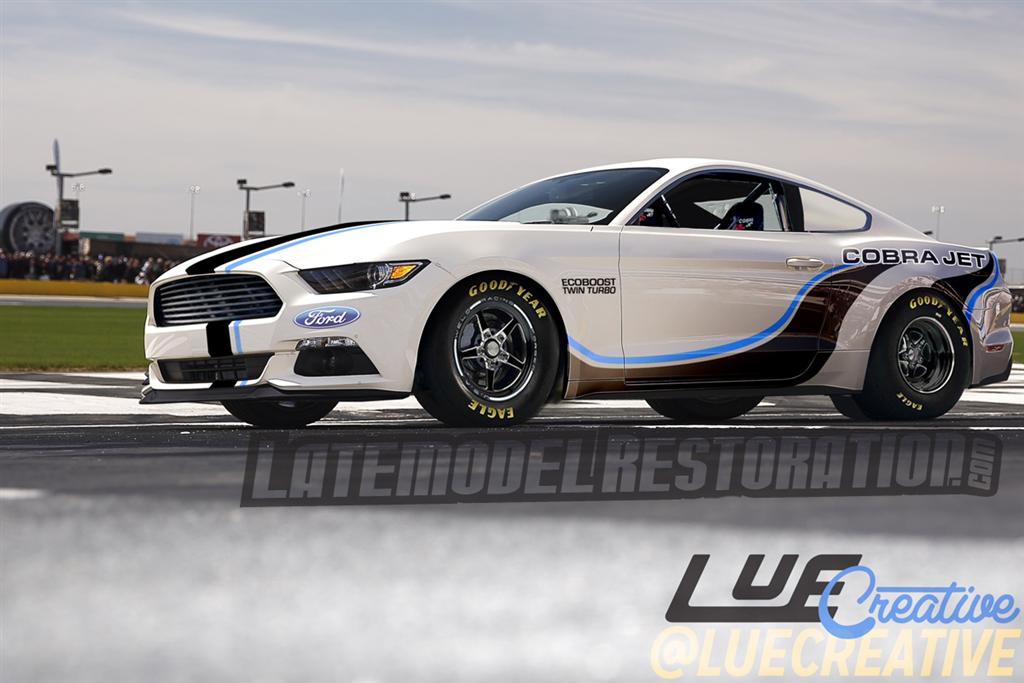 There are a few issues that I can think Ford Racing and the Cobra Jet team would have to address before bringing a 2015 Cobra Jet to the track. With the 2015 Mustang getting an independent rear suspension (IRS), this would be a major weak spot for the massive power these cars make. I could foresee the development of a Ford 9" rear end to fit the new 2015 Mustang. As with most other Cobra Jet Parts, I'm sure it would be something Ford Racing would end up offering to the public.
One of our customers, Harris Lue was nice enough to send us some of his 2015 Cobra Jet renderings. What do you guys think about his renderings? If Ford decides to release a S550 Mustang version of the Cobra Jet, what powertrain do you hope to see in the engine bay?
---