Coming from a post on mustang6g.com, it was mentioned that paint suppliers have now started to receive exterior color data for Ford models in 2021, most namely the 2021 Ford Mustang! A prominent source where this information is coming from is found on Automotive Touch Up. This article will cover the new and discontinued color options for the 2021 model year that will improve your pony car's curb appeal!
---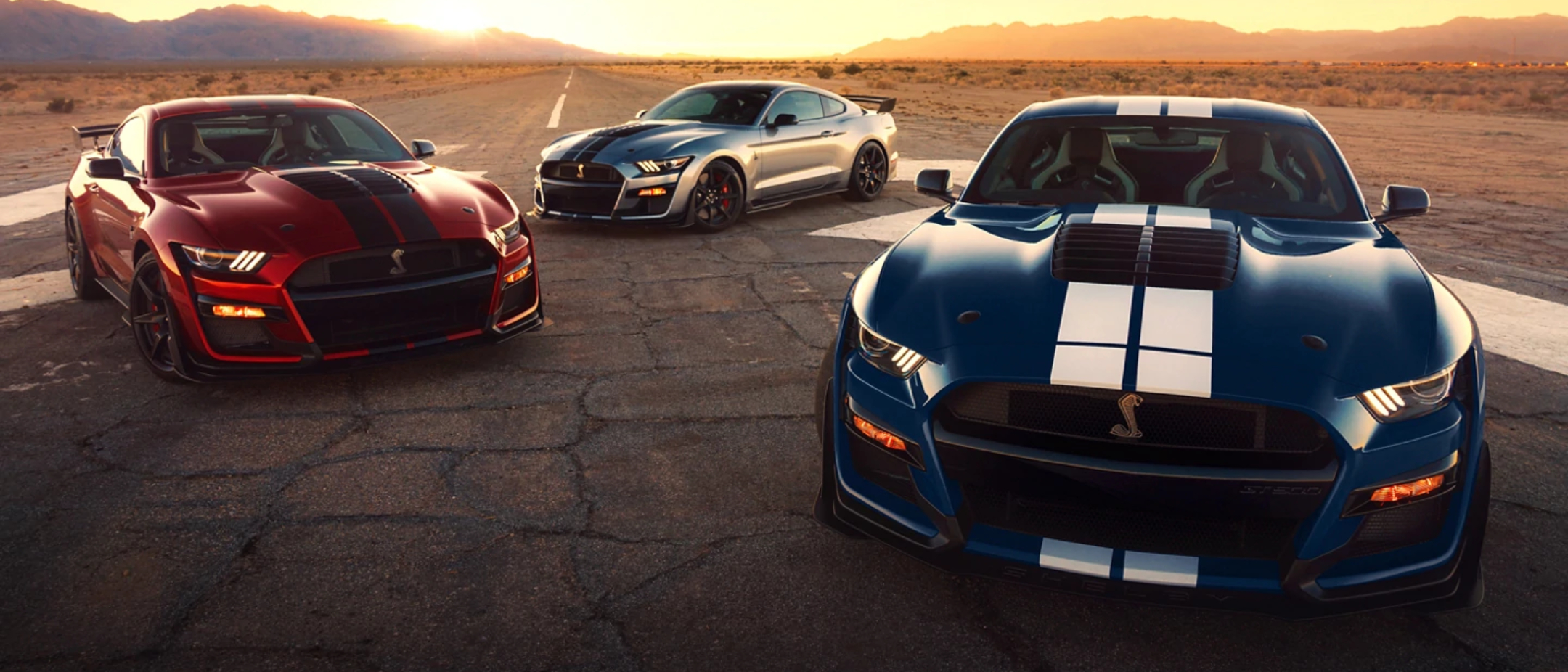 ford.com
New & Discontinued Colors
In recent years, Ford has chosen some very loud and unique colors for their top muscle car, from the blue-green hues found on the later Fox Body Mustangs to the louder colors like Competition Orange that made its way to the S550. With the addition of new colors, unfortunately, some fan-favorite colors must be removed. Let's look at the new colors and touch on the colors that are being put out to pasture.
New 2021 Ford Mustang Colors
Fighter Jet Gray
Grabber Yellow
Antimatter Blue Metallic
Carbonized Gray Metallic
Discontinued 2020 Ford Mustang Colors
Magnetic
Grabber Lime
Kona Blue
More info from another mustang6g.com article tells us that Antimatter Blue, Carbonized Gray, Fighter Jet Gray, and Grabber Yellow are the new colors for the 2021 Mustang. Fighter Jet Gray, Iconic Silver, Shadow Black, Oxford White, Velocity Blue, Twister Orange, Race Red, and Grabber Yellow are the colors that are available for the 2021 Mustang Mach 1.
There have been some sources saying that Absolute Black is just a "rename" of Shadow Black and some say it is a different shade of black altogether. In a similar manner, the return of a Yellow Mustang comes with some questions where a few sources are calling it "Yellow Peal" where others call it "Grabber Yellow".
---
2021 Mustang Color Breakdown
Antimatter Blue Metallic | HX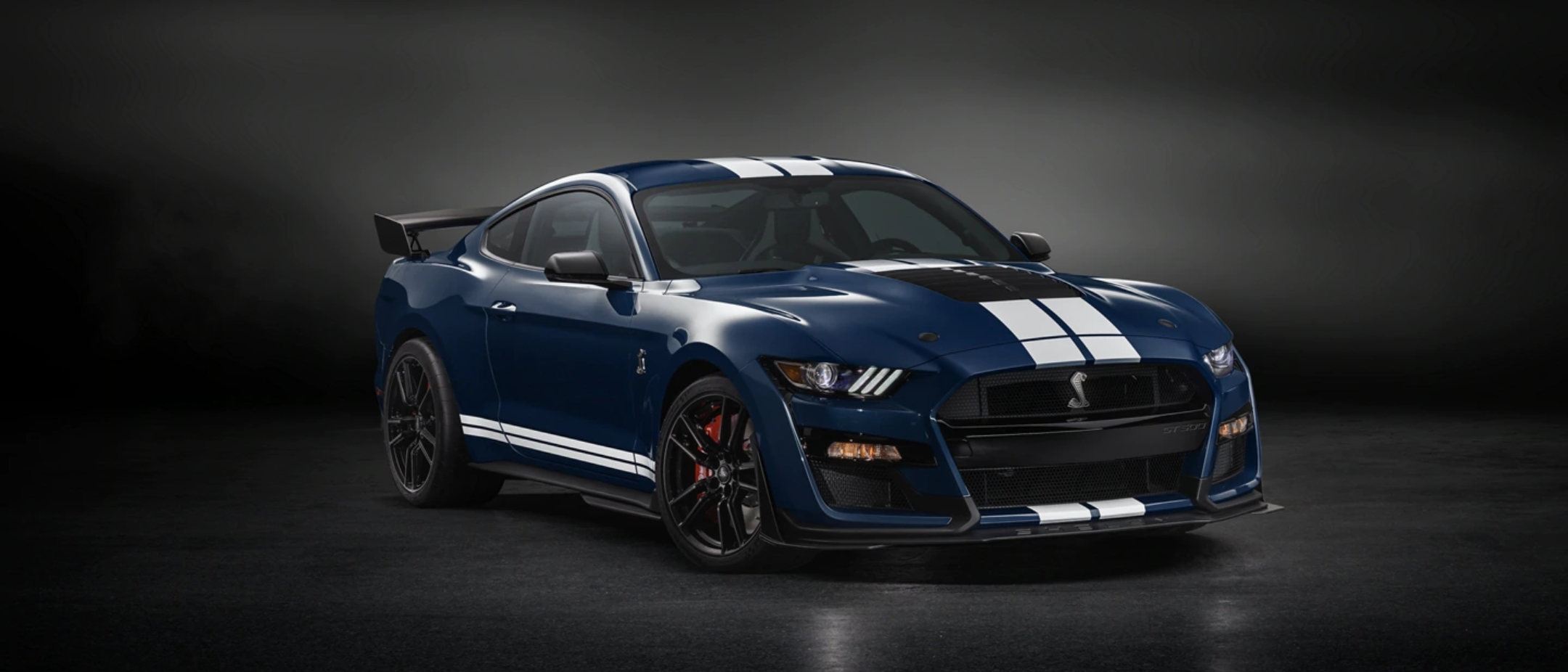 ford.com
Everything that is being said about this new color is that it looks almost black with blue metallics embedded deep into the color. Not much has been revealed about the characters about Antimatter Blue Metallic but it sure sounds like it will be one of the more desirable colors!
---
Grabber Yellow | CB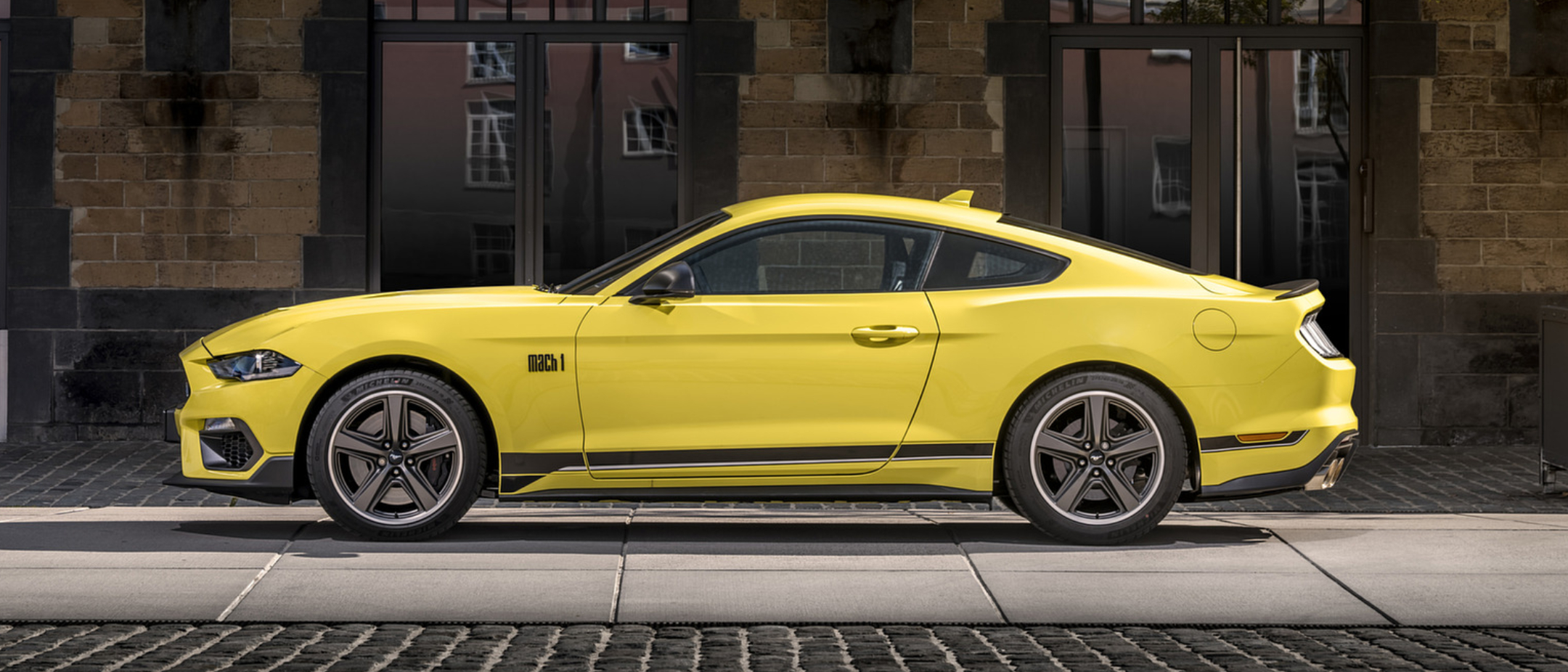 caricos.com
Yellow returns after a two-year hiatus and comes back with a louder version of this fan favorite! While Grabber Yellow is the official name, others are also calling this "Yellow Peel". It is only fitting with the Return of the Mach 1! Who wouldn't want to drive a Grabber Yellow Mach 1?
---
Fighter Jet Gray | NE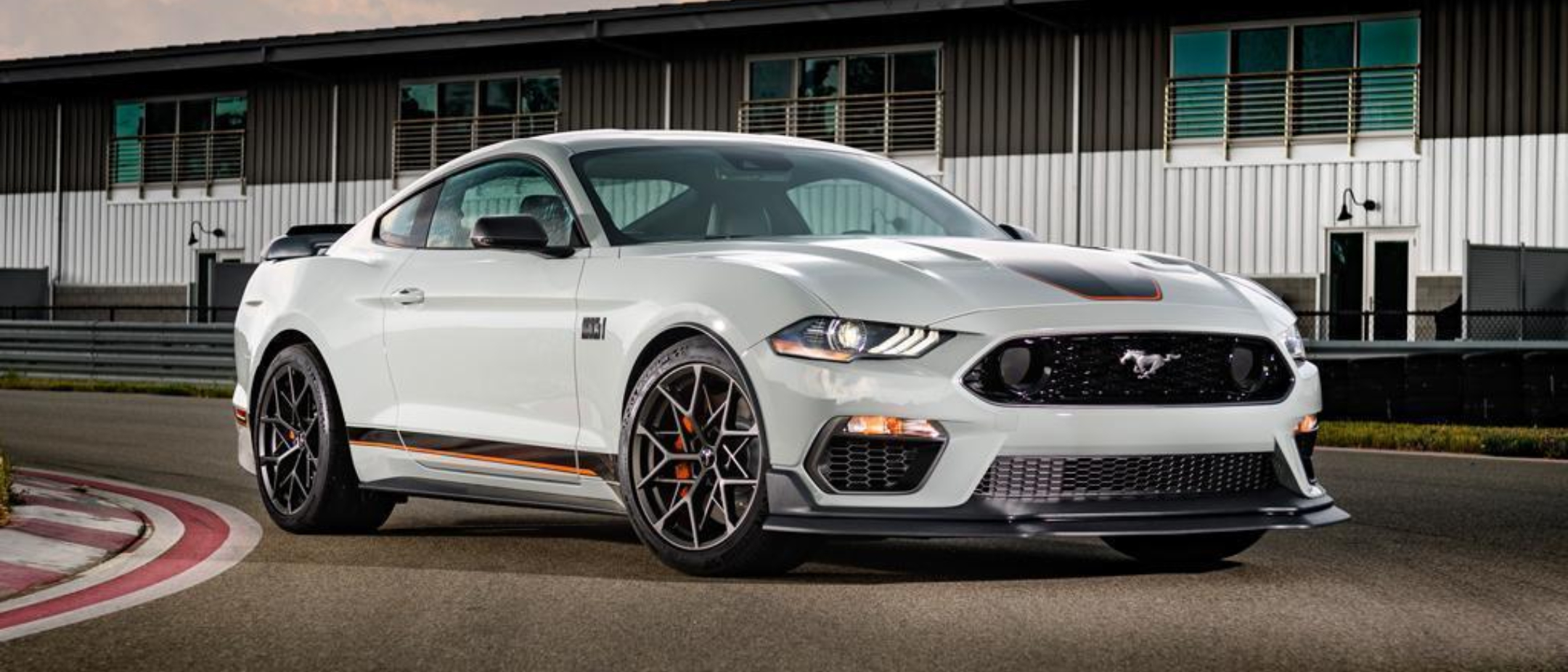 netcarshow.com
Speaking about the 2021 Mustang Mach 1, by now you've had to see the appearance package in this aggressive color with its black and orange accents! Good Job Ford! Fighter Jet Grey looks right at home on this track-inspired Mach 1 and we cannot wait to see it in person!
---
Carbonized Gray Metallic | M7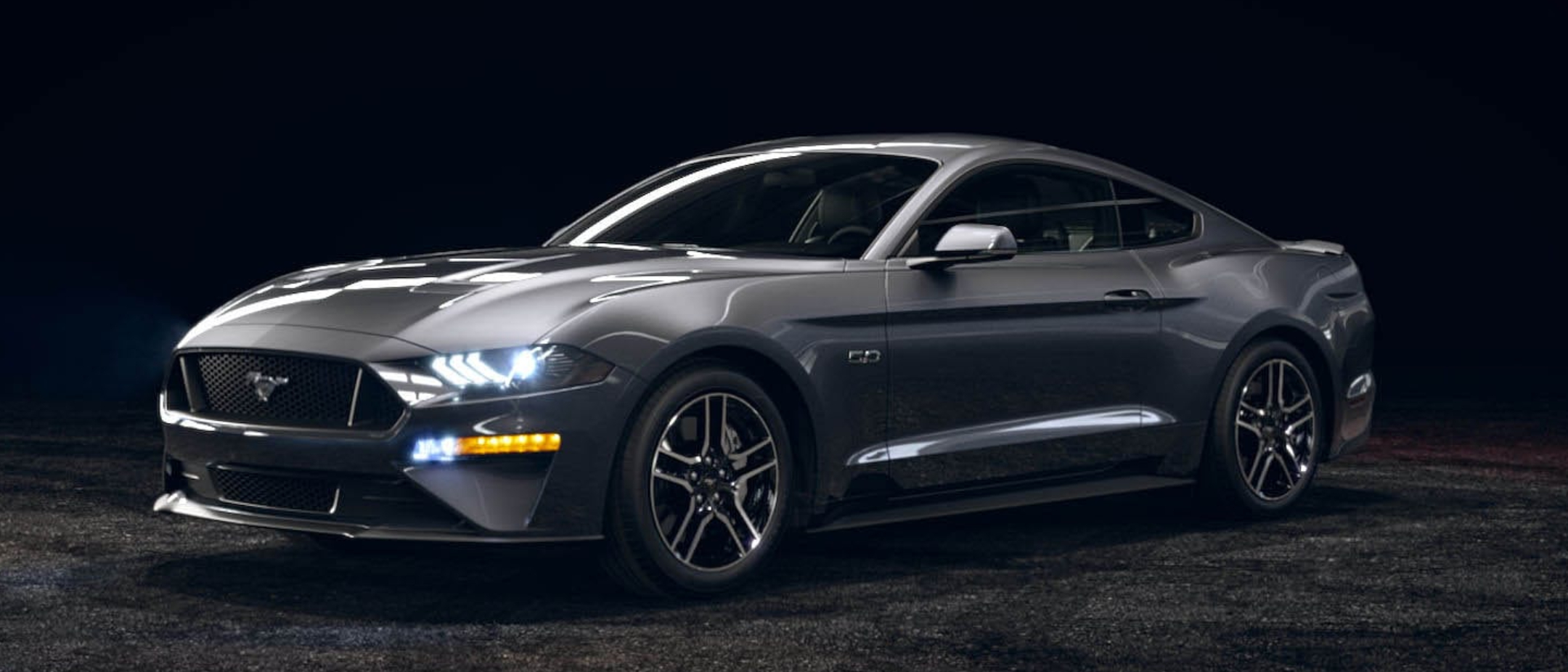 ford.com
With the disappearance of Magnetic, Carbonized Gray Metallic will be the closest substitute if darker gray metallic colors are your choice. This will be slightly darker than its predecessor but should suit that color void very well!
---
Oxford White | YZ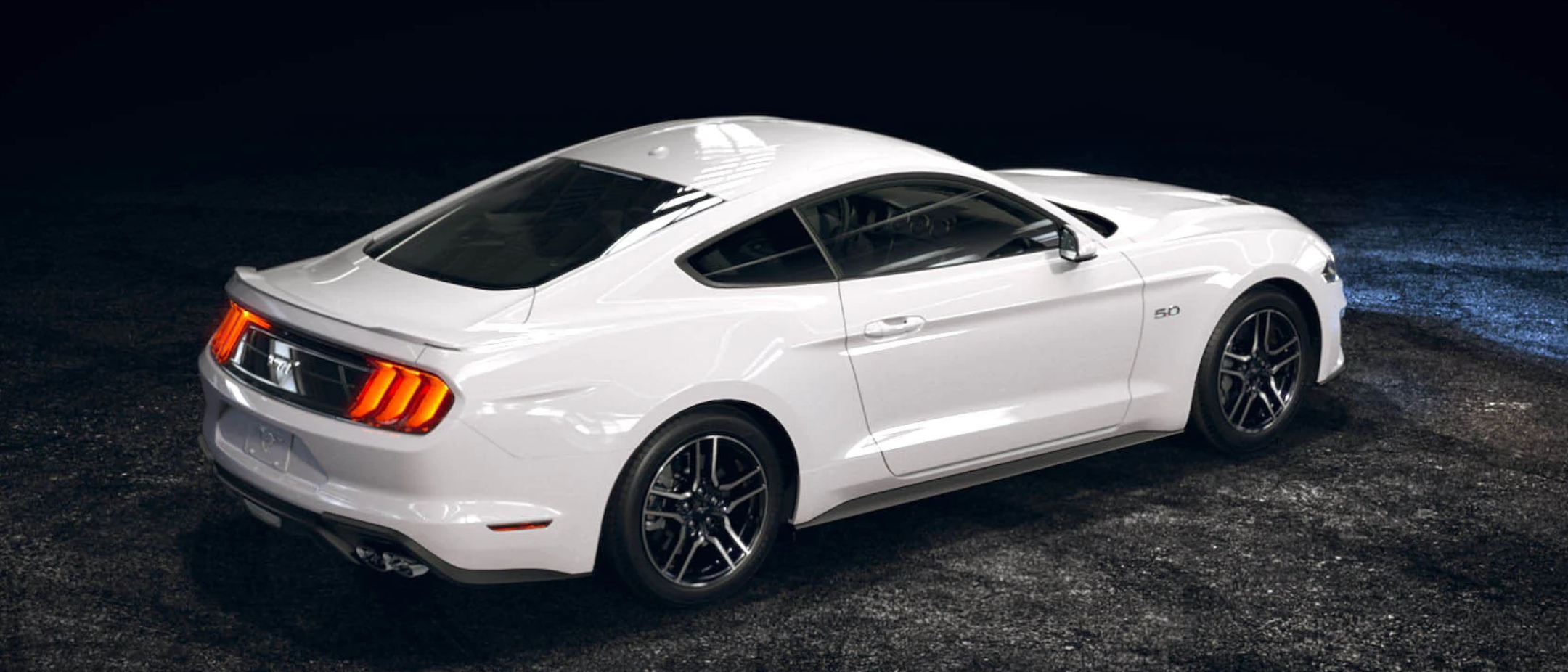 ford.com
The old staple of driving a clean, white Mustang is not going away! Oxford White has been around for a while and is always a classy option for your Mustang! Nice, subtle, and matches well with almost any aftermarket wheel color!
---
Twister Orange | CA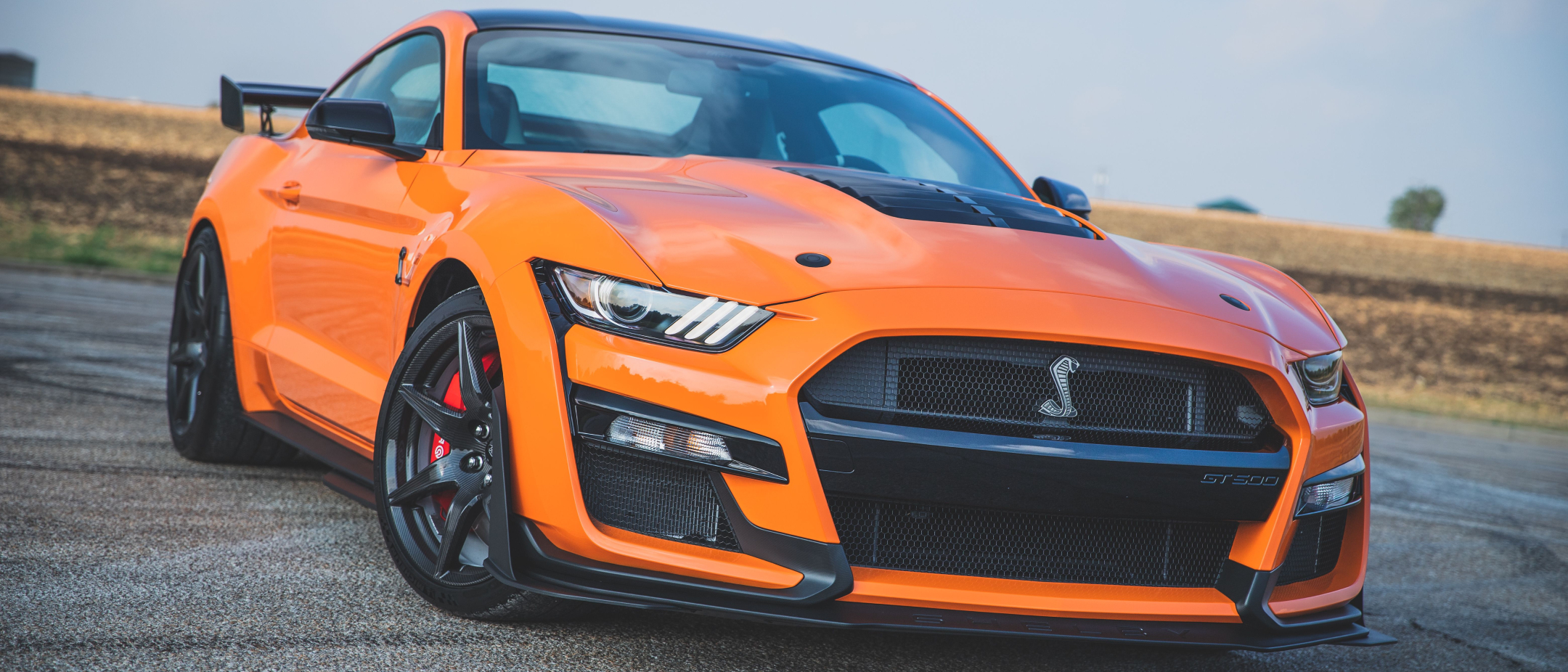 When we at LMR.com took delivery of our 2020 GT500 with the Carbon Package, the first thing we noticed was the new, bright, and ostentatious Twister Orange color! As if the GT500 needs any help grabbing the attention of every Mustang enthusiast, top it with a Carbon Package with Twister Orange and you have a match made in, well… you know!
---
Race Red | PQ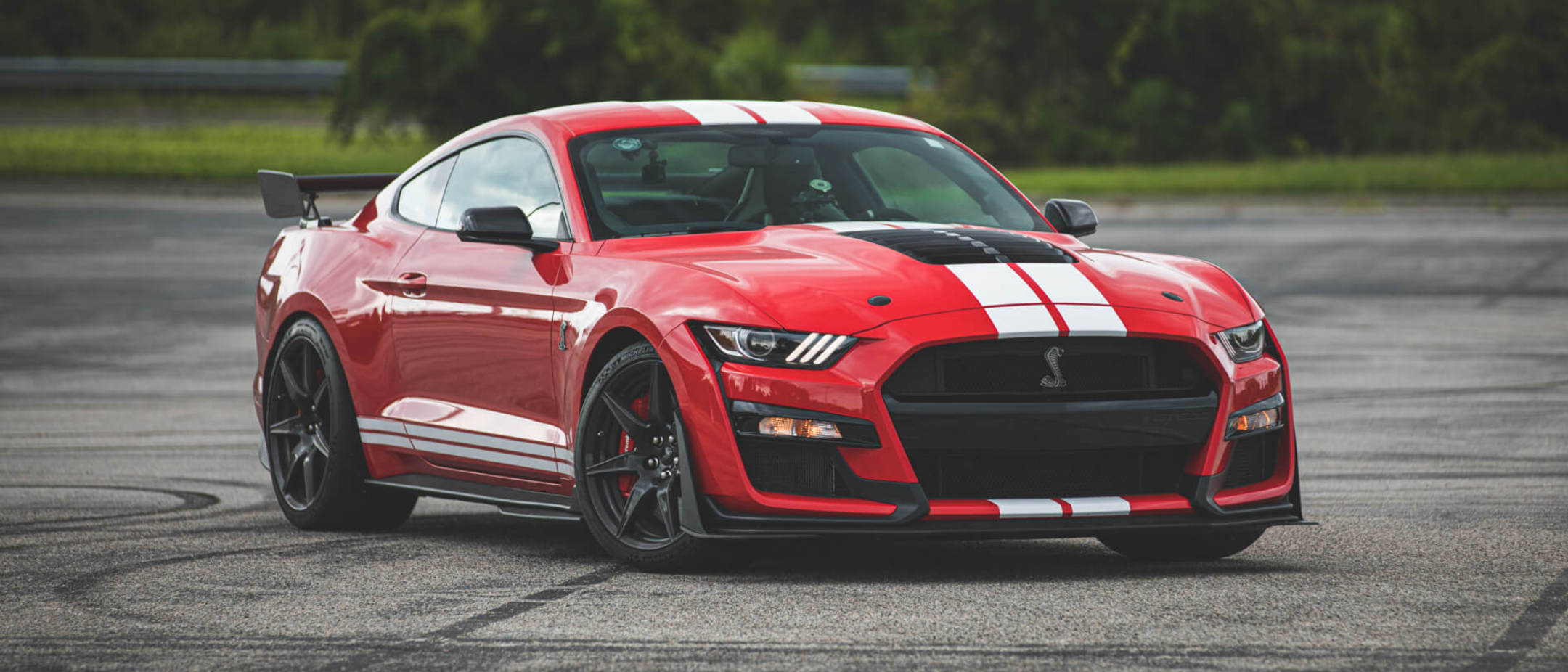 mustangfanclub.com
Red Mustangs have been a fan favorite since Ford originally released this pony car back in 1964. Few can argue that getting behind the wheel of a sporty, red Mustang GT doesn't get your heartbeat pumping! Race Red continues for the 2021 Mustang and we will not be surprised if this same shade of red will also be found on the new S650 Mustang soon to be released when the final S550 Mustang rolls off the assembly line.
---
Rapid Red Metallic | D4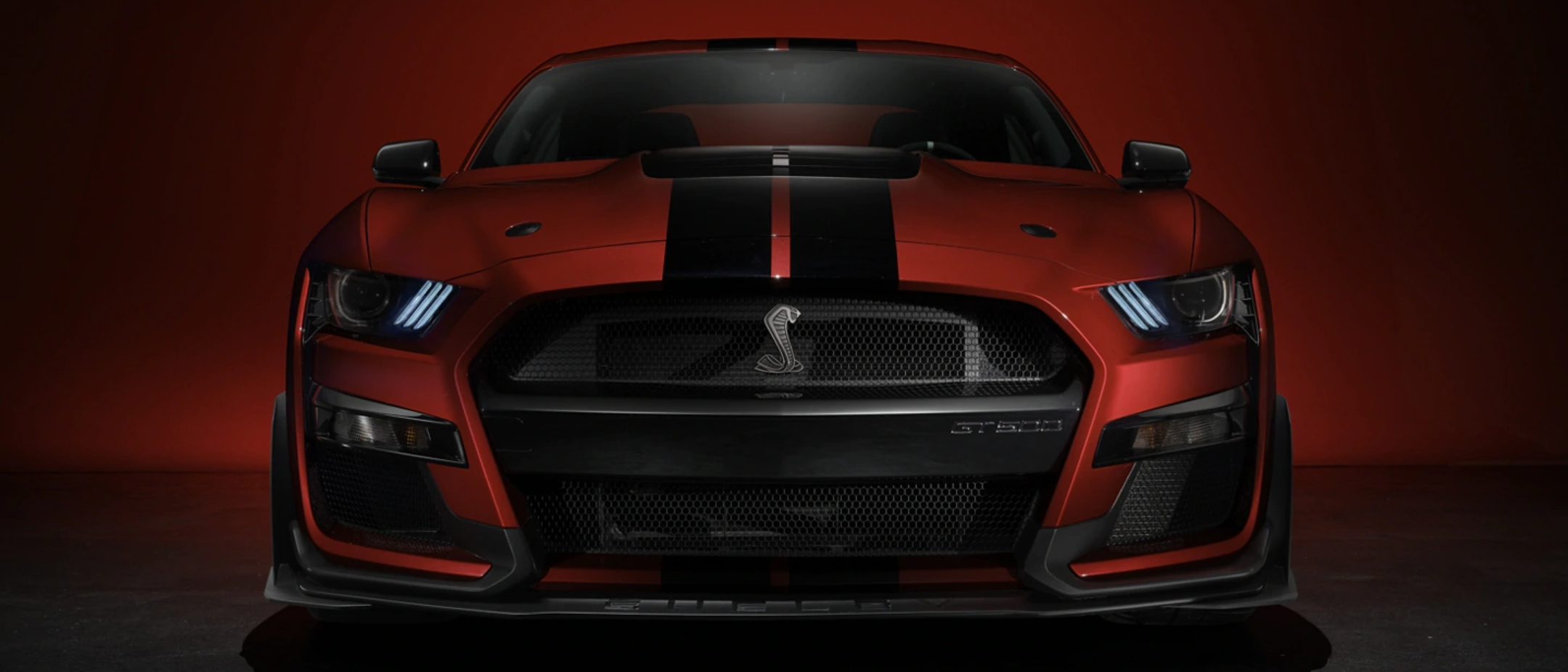 ford.com
This color has received many different names since it was released. Lucid Red, Red Hot Tri-Coat, and now Rapid Red Metallic. Similar to the other Dark Red Metallic colors over the years like Laser Red, Redfire Metallic, Ruby Red; Rapid Red Red is a deep beautiful hue that shines in the sunlight and even looks great in the shadows.
---
Velocity Blue Metallic | E7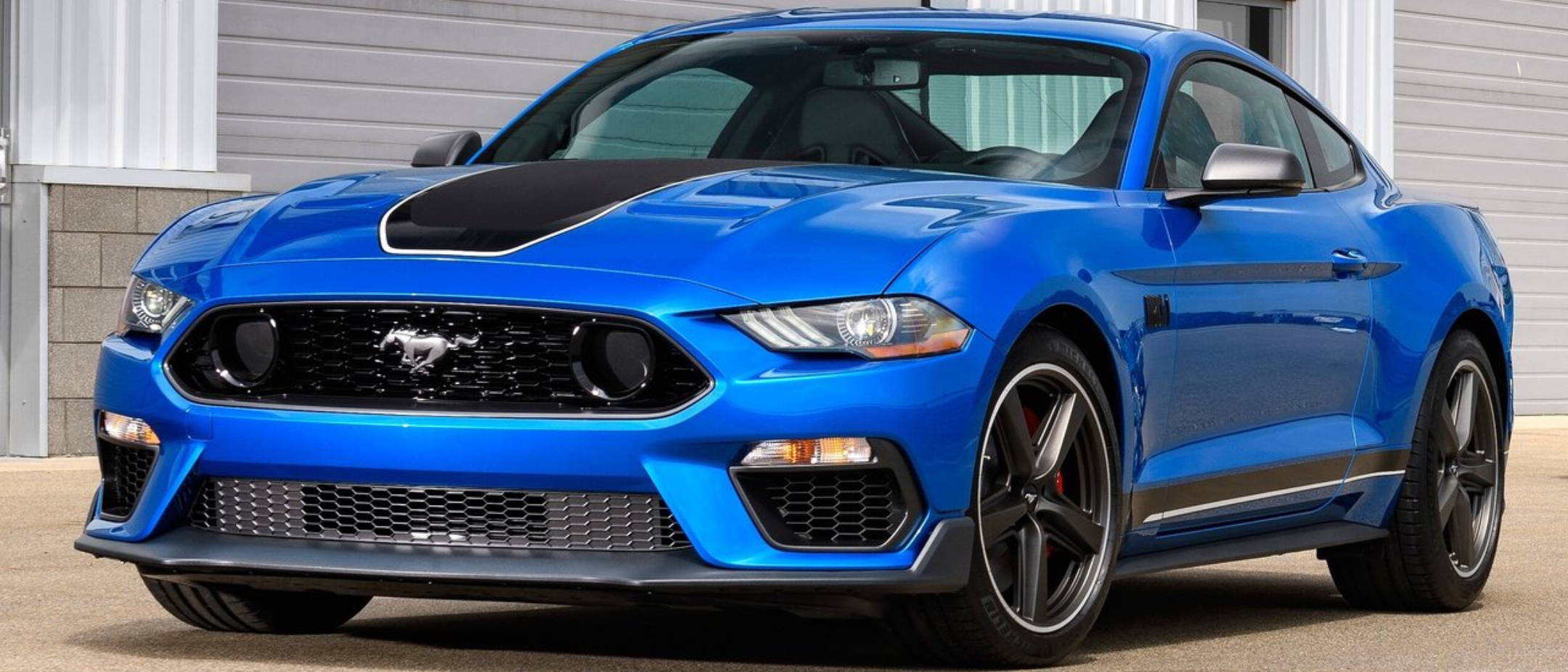 netcarshow.com
The bluest of the blue colors for 2021, Velocity Blue is a bright metallic sapphire hue that is a beautiful option if you want the loudest blue available for the 20201 Ford Mustang!
---
Ford Performance Blue Metallic | FM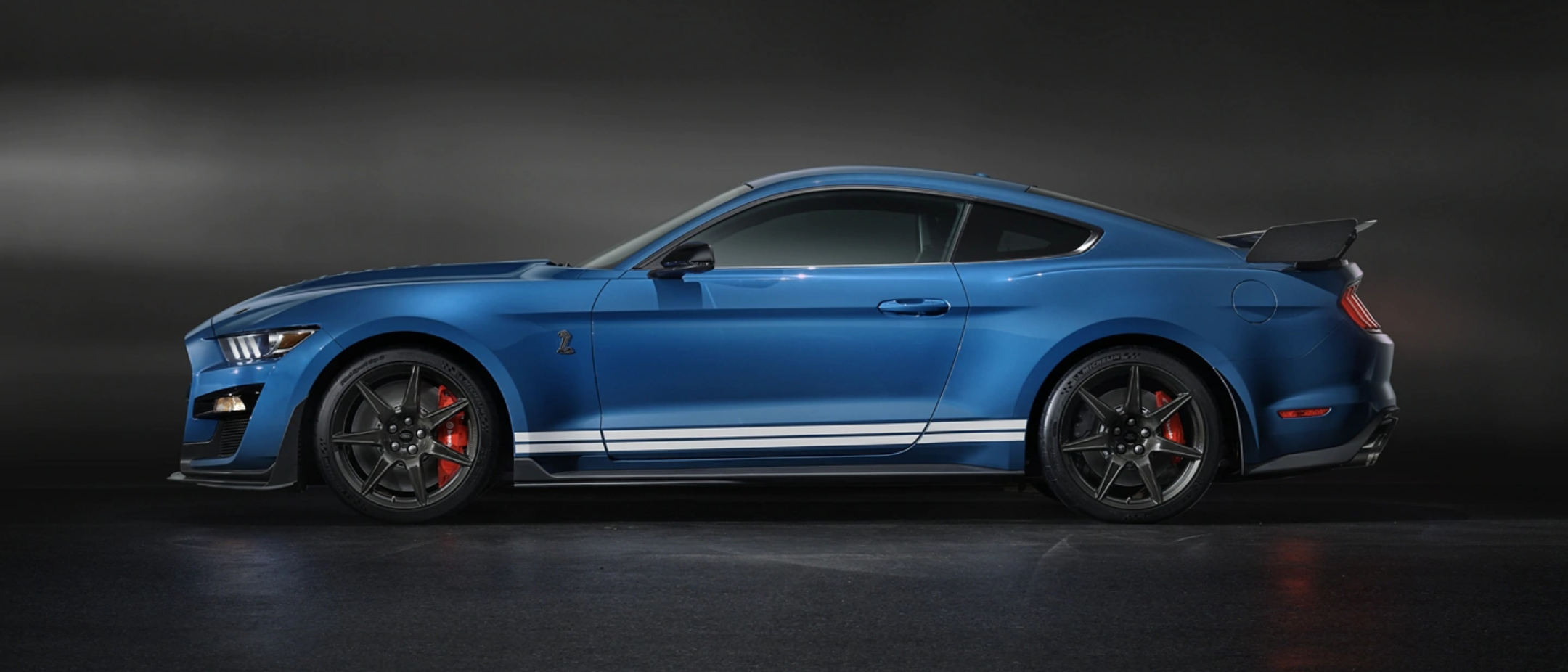 ford.com
A color that is normally reserved for the Shelby GT350, the GT500, and other performance models, Ford Performance Blue Metallic is a deep shade of Ford's trademark color. Since the GT350 was put to bed in 2020, it could be a GT500 specific color.
---
Shadow Black | G1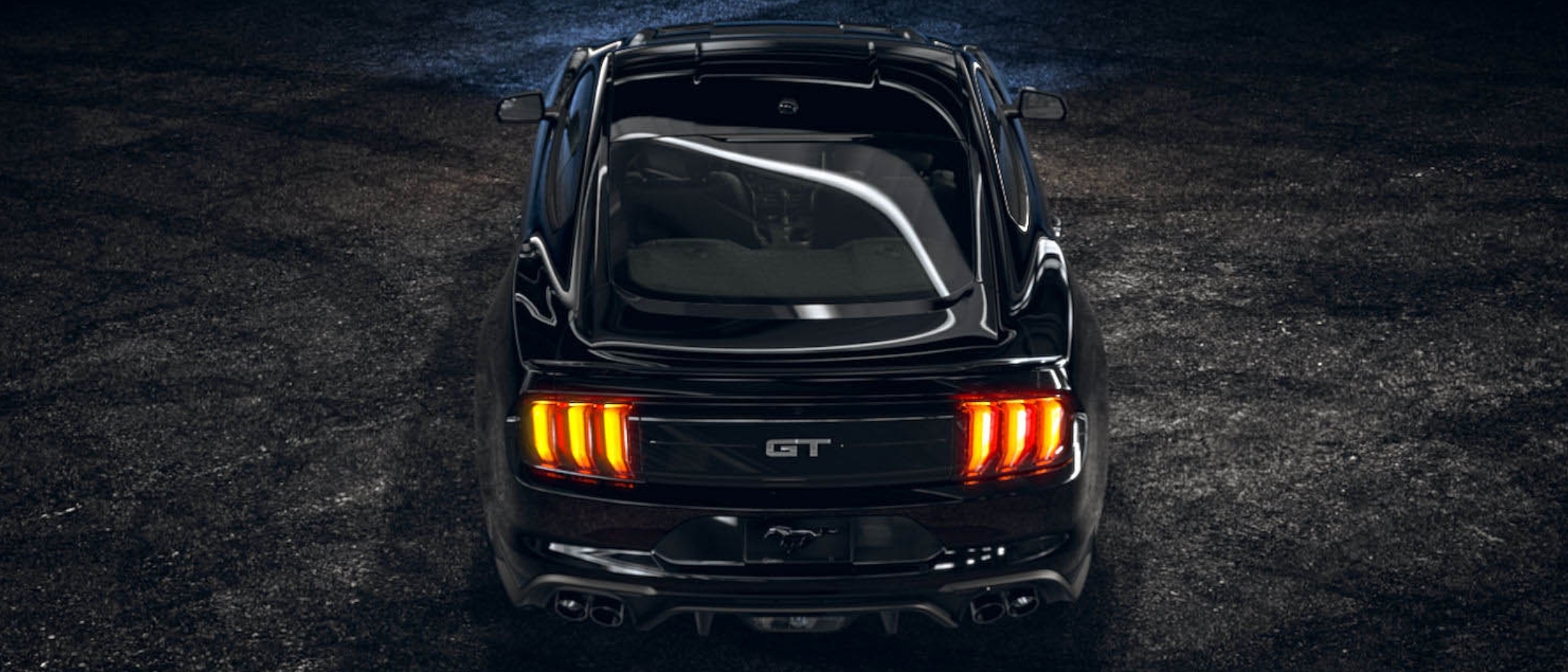 ford.com
Sharing the same G1 color code as Absolute Black, this may just be a rename of the previous black option that was offered from 2016 through 2020 Mustangs. Until we see this color in person, it will be difficult to determine if this is a new shade or a rename. That really does not matter though because the adage from Mr. Henry Ford still applies which he stated that "Any customer can have a car painted any color that he wants so long as it is black."
---
Iconic Silver Metallic | JS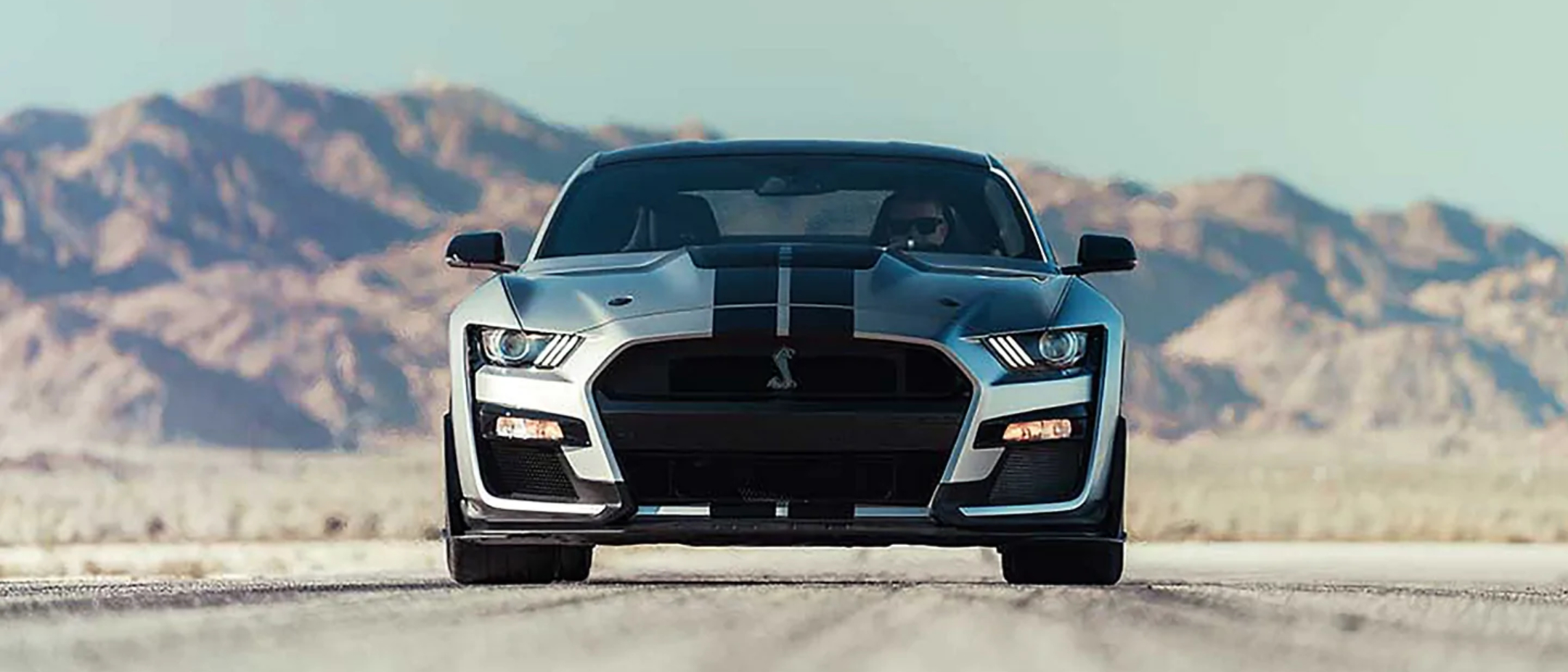 ford.com
Replacing Ingot Silver, Ford produced Iconic Silver Metallic. This is a darker, more aggressive silver color that screams performance! Ford made the correct choice by changing out their main silver color for this new, stealthy option!
---
Not having some colors like Grabber Blue, Grabber Lime, or Competition Orange may get under the skin of some, the 2021 Ford Mustang color options are still vibrant, loud, and creative enough for today's Mustang enthusiast!
It is already being seen that a very popular color will be Fighter Jet Grey! This option definitely adds an aggressive appearance to the longest-running Pony car! One could always pick up a classic Race Red Mustang and call it a day but that we know it is not for everyone.
---
At the end of the day, we at LMR are extremely excited about all of the changes to the colors on the 2021 Mustang and we will continue to make updates on any new information as it unfolds!
As always keep us in mind for your Ford Mustang purchases with the Real Mustang Enthusiasts at LMR.com
---