7.3L Godzilla Fox Body Swap | EP: 5 Dyno, Weight, and 1/4 Mile!
Since the recent completion of our project Fox Body with the 7.3L Godzilla swap, we have been busy with the fine details of this build. Like all of you reading this, I know everyone wants to know the "Race Specs" of this amazing ride. This article will cover dyno runs, weighing the car, and finally taking this Fox to the local drag strip to get a few passes and time slips!
---
7.3L Godzilla Fox Body Dyno Results
If anyone needs a refresher on this build's specs, make sure you check out all of the previous articles and videos found on the links at the bottom of the page. These will detail the engine, drivetrain, wheels/tires, and everything else for this build.
Between the dyno pulls, we attempted a few changes to see if we could squeeze a few extra ponies out on the rollers. The first pull produced 409 HP at 5100 RPM and 477 RWTQ at 3900 RPM. For the second pull, we removed our cold air intake, which resulted in 418 HP at 5100 RPM and 477 RWTQ at 4000 RPM. For the third run, we also disconnected the headers from the mid-pipe; this run netted a small drop in horsepower (416 HP at 5100 RPM), but the torque jumped slightly to 480 at 3900 RPM.
---
Jump To:
Dyno Numbers & Photos
---
← Swipe For More 7.3L Godzilla Fox Body Photos →
---
7.3L Godzilla Fox Body Weight Results
After the dyno runs, we pulled the car off the rollers and set it on our wireless ProForm scale set. This car has a few weight-saving parts, like no rear seat, Corbeau front seats, and a few other goodies. But overall, we were not trying to shed every ounce we could. The results came out to roughly 3190 lbs which are not too shabby considering the 7.3L has an iron block.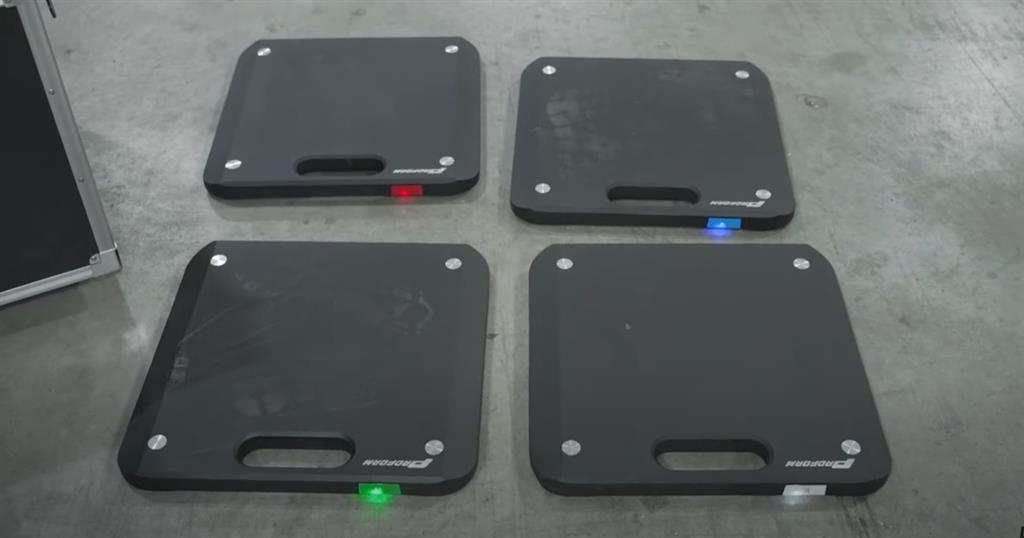 ---
7.3L Godzilla Fox Body 1/4 Mile Results
In past videos and articles, you have seen us take a short trip here in Central Texas to Little River Dragway, our local drag strip. Our team member Scott Hubbard will drive our project car down the quarter mile. Scott has an extensive background in the automotive field and has owned and raced so many Mustangs we have lost count!
We were able to complete 18 full runs in the car. With a little fine-tuning, like tire pressures, transmission controller, and track conditions, we were able to squeak out a best time of 11.17 @ 120.22 MPH! We had many 11-second timeslips throughout the day. With a little more seat time and additional adjustments, a 10 is not out of the card for this naturally aspirated machine! To check out anything we may have missed, be sure to watch the full video at the top of the page.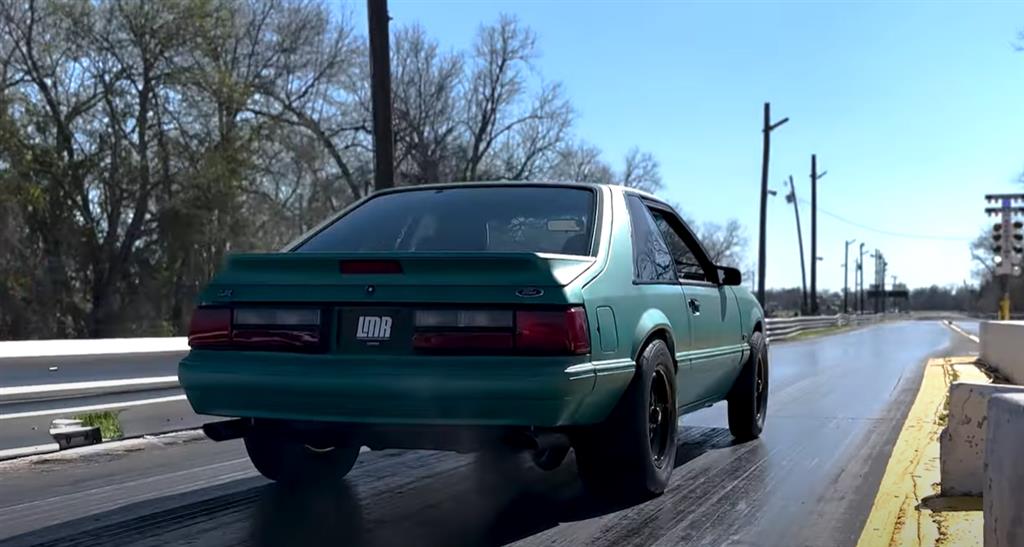 7.3L Godzilla Fox Body Swap Ep. 1-4
---
Conclusion
That's going to wrap up the full breakdown of our 7.3L Project Godzilla swap! Be on the lookout for more updates and subscribe to our YouTube channel for any new updates on this build!
---