After prepping the 7.3L engine for test fit in your 1992 Calypso Fox Body project car, its time to lower the car down onto the engine. In episode 1, we removed the factory k-member, got the new tubular k-member mounted onto the engine, and mounted the 4R70 transmission to the engine.
In this episode, the goal is to get the engine and transmission into the Fox Body. There will be some trial and error with parts going on and parts going off as we test fit the Godzilla engine.
To begin, we got the engine and transmission on a cart and propped up with some 2"x6" lumber to get the final touches before dropping the car onto the engine. We took this time to install an adjustable transmission crossmember for test fitting purposes. Before installing the engine and transmission, we noticed that the mounts needed some repair. We took this time to install a set of our Mustang transmission crossmember mounting brackets.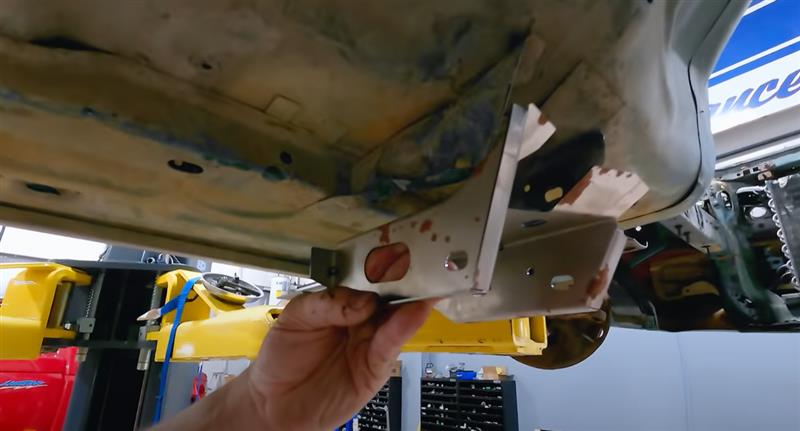 As we were lowering the car onto the engine and transmission, we noticed that the 1993 Cobra Brake Booster we previously installed was not going to clear. In order to move forward with the test fitting, we opted to install a hydroboost unit to gain some clearance. This fix, paired up with a little maneuvering of the engine and we were able to get some bolts into the k-member.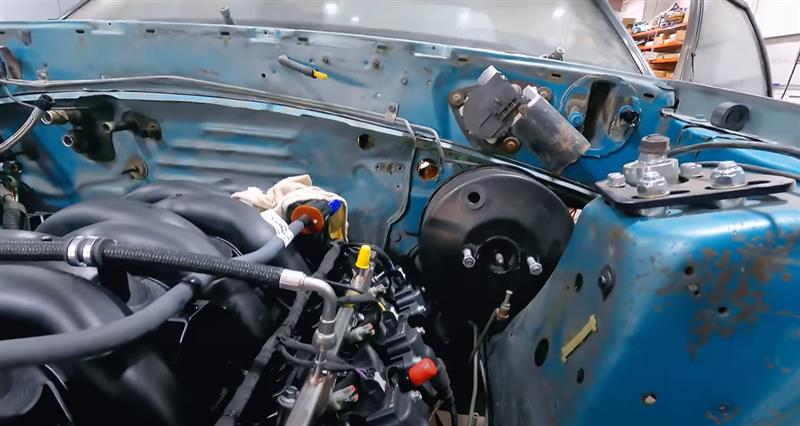 Getting back under the car, we noticed that we were at the maximum adjustment on our crossmember. To keep the mock up rolling and avoid fighting with a crossmember at this time, we rigged up a chain and a block of wood to keep the transmission into place for the time being. This allowed us to unstrap our cart and get it out of the way.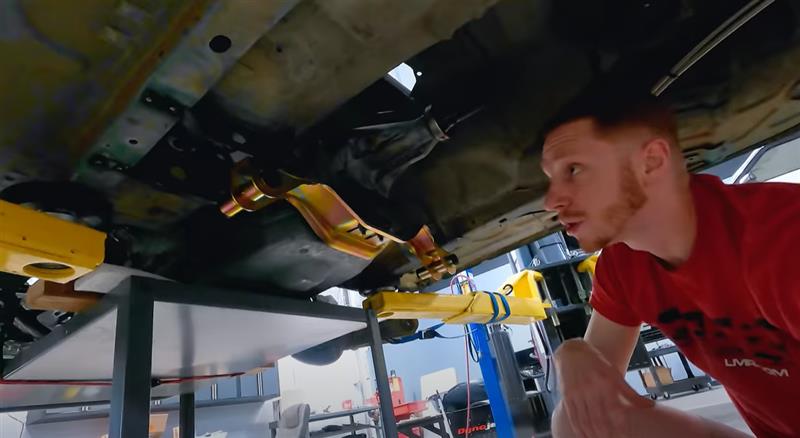 With the engine in the car, we were able to assess any clearance issues we could find. Besides the obvious throttle body position issue, we did notice that the exhaust manifolds were not in an ideal position to create a custom exhaust. This indicates that custom headers will need to be manufactured in the aftermarket for this application. You will also need to relocate your front sway bar mounts. In our case, we used our SVE Coyote Swap sway bar relocation mounts in conjunction with an SN95 sway bar.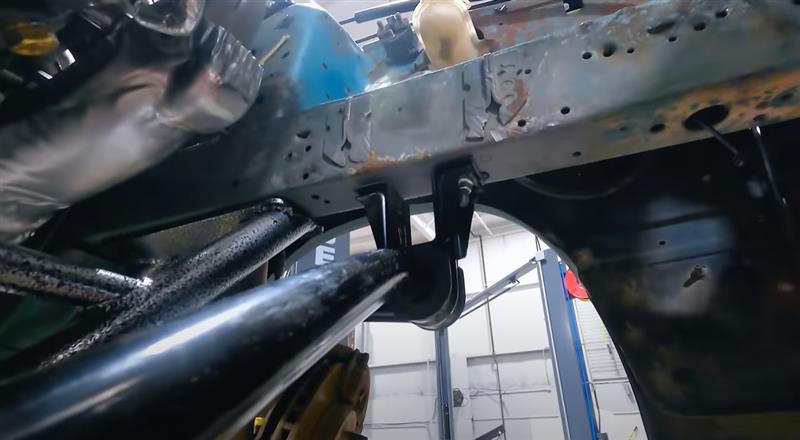 At the end of our 2nd part of the series, we threw in some SVE springs, got the sway bar mounted, and finished out some of the suspension to check for clearance issues. We also added an A/C compressor and ran some A/C lines for mockup purposes. There has been plenty of progress up to this point and still plenty to do. Make sure to subscribe to our Youtube channel to stay tuned for more updates.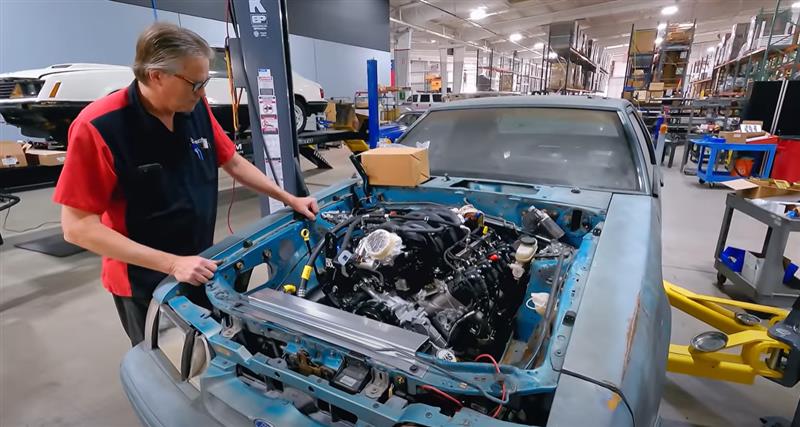 ---