SVE COYOTE SWAP A/C KITS
Often times, during your coyote swap, getting your air conditioning to cool properly can be one of the most common issues, that's why we came out with our two kits. Our SVE exclusive coyote swap A/C kits feature all brand-new components designed for 1982-93 Mustangs that utilize the KRC Power Steering Pump Kit or the Speed Drive Kit From Power By The Hour. The highlight of the KRC hit is having the A/C compressor mounted in the factory coyote location, while the PBH speed drive kit has the benefit of the adapter bracket slightly moving the location of the 6 rib compressor back into the factory coyote location.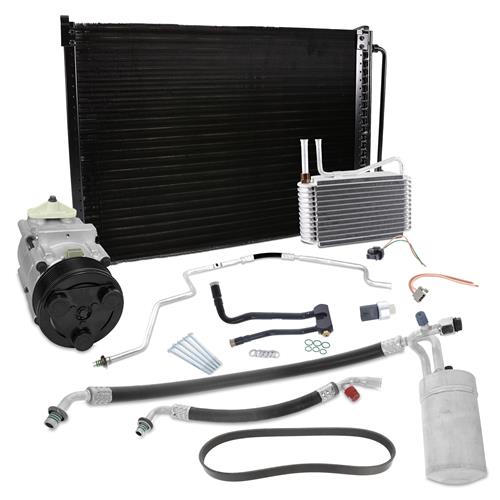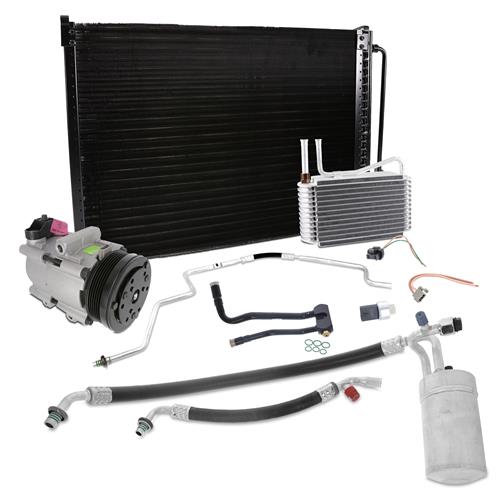 SVE QUALITY COMPONENTS
SVE products are designed and manufactured keeping OEM fit and finish in mind to provide simple, yet effective air conditioning solutions for coyote swap Fox Body projects. These components consist of:
New Compressor & Clutch w/ 8 Or 6 Rib Pulley Depending On Kit
A/C Compressor Suction/Discharge Manifold
A/C Compressor To Engine Block Bolts For KRC Kit ONLY
A/C Compressor Clutch Pigtail
A/C Accumulator & Hose Assembly
A/C Cycling Switch
A/C Clutch Cycling Switch Harness
A/C Stretch Belt For KRC Kit ONLY
Condenser
Evaporator Core
A/C Liquid Line From Evaporator To Condenser
Orifice Tube
Machined Spacers For KRC Kit ONLY
Manifold Fitting Retaining Bolt
Replacement O-Rings
The result of all of these components is a bolt-on A/C kit that provides a superb fit and finish, while in turn simplifies the process of adding air conditioning to a coyote swapped Fox Body Mustang.
FITMENT & INSTALLATION NOTES
---
Install Video | Install Article
---
KRC KIT IMAGES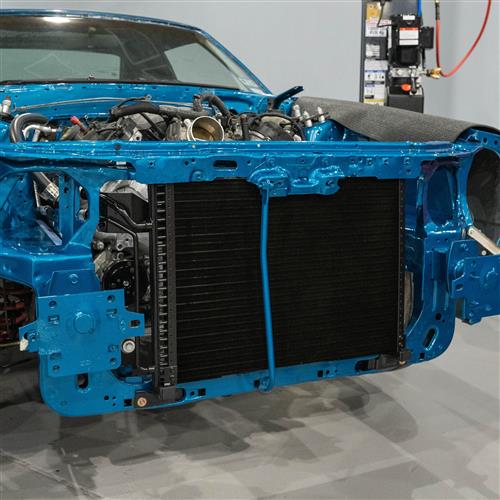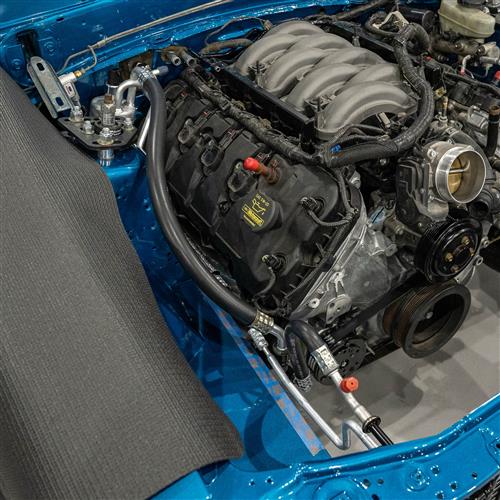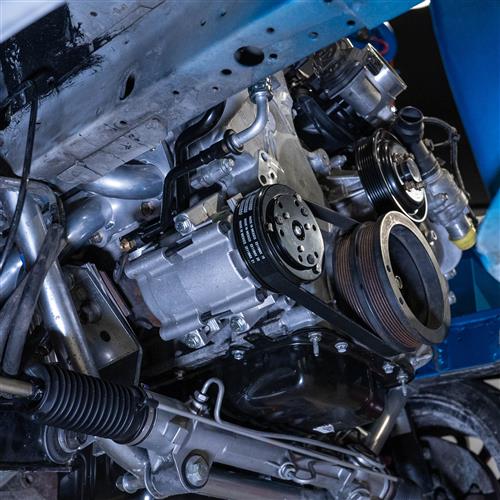 PBH KIT IMAGES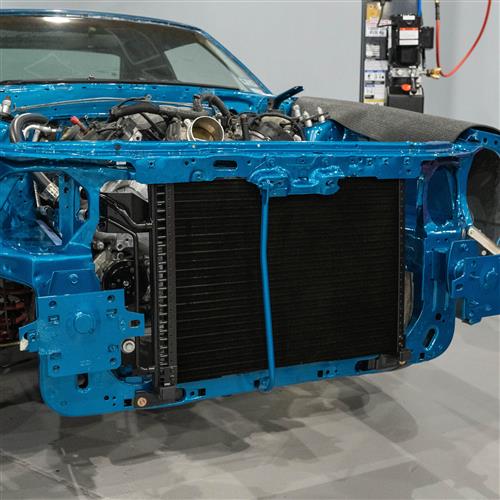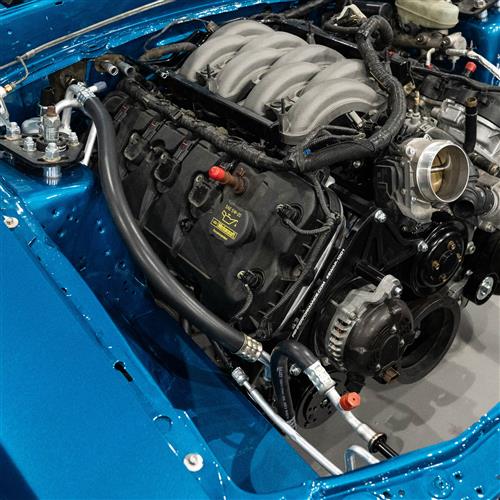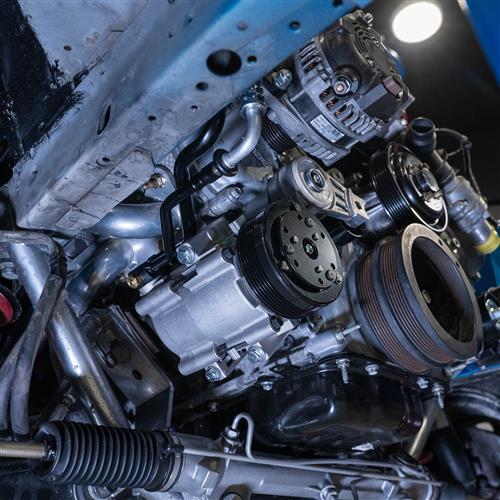 Fitment Notes
This kit will directly fit 1987-93 Fox Body Mustangs, but for 1982-86 owners, you will have to drop the HVAC box, open it up and retrofit the evaporator in this kit.
The kit will only fit factory Ford A/C equipped 1982-93 Mustang and will not fit Mustangs that had dealer-installed A/C systems when new.
Designed for Mustang using the KRC Power Steering Pump Kit or Mustangs utilizing the Power By The Hour Speed Drive Kit.
The aluminum tubing may have to be clocked in order to clear specific components and to ensure an acceptable fit and finish.
The front sway bar brackets will need to be removed due to the orientation of the manifold fitting. It is highly recommended that these be removed before any paintwork. This can be done by carefully drilling out the spot welds, welding them up, and then painting the engine bay. Another way is that you can cut these flush and touch up the area with touch up paint.
Custom fabrication is needed in order to run a front sway bar.
Installation Notes
Doesn't come with PAG oil, R134a refrigerant, or A/C condenser mounting brackets.
The 8 machined spacers will need to be placed between the engine block and A/C compressor to space out the compressor for proper belt alignment and tension.
The 6 rib A/C stretch belt will need to be installed onto the first 6 ribs of the compressor pulley.
APPLICATION
Fits 1982-1993 Mustang w/ KRC Power Steering Pump Kit or Mustangs utilizing the Power By The Hour Speed Drive Kit.
Fits 1982-1986 Mustang when utilizing the included evaporator.
Fits 1987-1993 Mustang.
---