Mustang Coyote Swap Cost
It's no secret one of the most common questions these days is "How much does a Coyote swap cost?". We could go on forever about talking about different ways to do the swap and never have a set price on the whole swap. Each car is different and not all parts cost the same. Yes, the swap can be done for cheaper, but for the sake of simplicity, we will give you a rundown on new parts based on average prices from our site. This article will vary depending on what body style you are swapping your Coyote motor into. It is really hard to put a price on this swap but it is safe to say that you can expect to spend anywhere from $10,000 - $20,000 depending on the parts you need.
---
Motor Options
When it comes to the heart of your Coyote swapped Mustang, you have a few options. The Coyote blocks accept stock or aftermarket 96-04 motor mounts. You can use:
Ford Racing Coyote Motor M-6007-M50
Ford Racing NMRA Coyote Stock Sealed Racing Engine M-6007-M50S
Ford Racing Aluminator 5.0L Crate Engine for N/A Applications
Ford Racing Aluminator Crate Engine, Supercharged Applications 5.0L
The goals of your swapped car will determine which motor you will go with.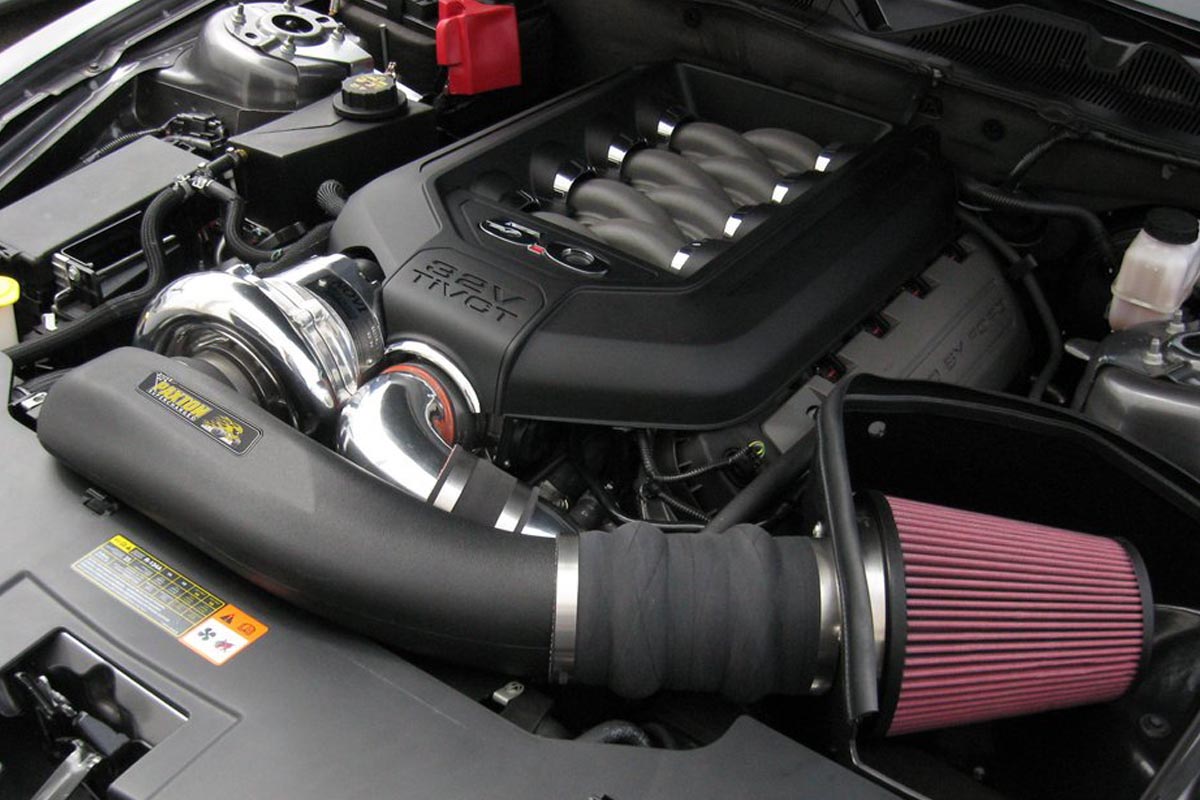 ---
Ford Racing Controls Pack
To take out the hassle of wiring up your new 5.0 Coyote motor, Ford Racing offers a crate engine controls pack. This Ford Racing crate engine control pack includes a PCM with Ford Racing calibration, electronic throttle control pedal, OBD-II diagnostic port, air intake assembly, MAF sensor, upper radiator hose, lower radiator hose, and all of the other need wiring and harness adapters. It is designed to be used with the included air inlet and stock type manifolds. You will need a custom tune, a custom tune is perfect for this application!
---
Transmission Options
Using a T-5 is doable with a Quicktime bellhousing. A T45, TR3650, or 03-04 Cobra t56 transmission is a bolt up application. T56 Magnum, or TKO 500/600 will need a Quicktime housing as well. The flywheel will need to be an 8-bolt 96-04 unit and the clutch can be any 10.5" or 11" 96-04 unit - just make sure to get the correct spline for your transmission. Of course, depending on the year model, driveshaft and crossmember replacement/modification will be required as well. 4R70W will need an 8 bolt flexplate.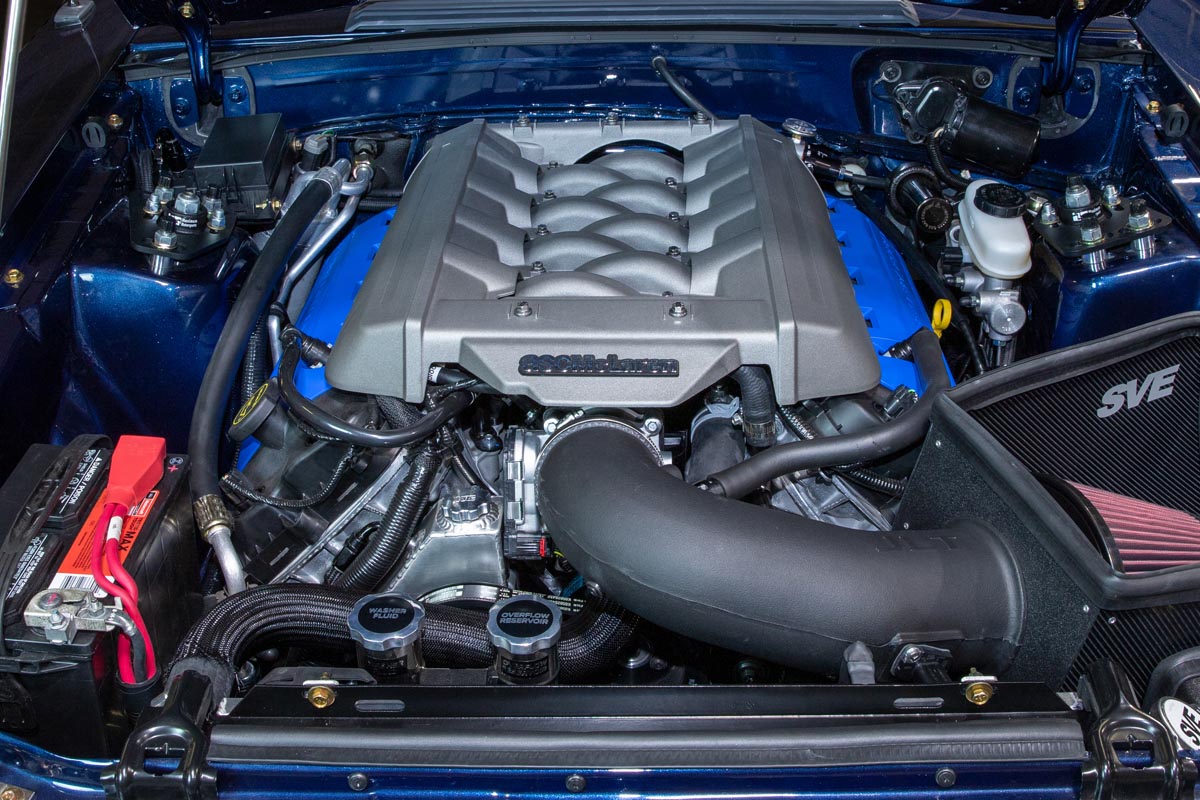 ---
Coyote Swap Headers
To get your 5.0 motor fitting properly in your engine bay, without any major problems, BBK and Kooks have introduced Coyote swap headers. These headers bolt straight to your new motor and allow you to bolt up a Coyote swap midpipe and your choice of catback. These headers will require minor clearancing when using a stock k-member. These headers are a necessity when doing the swap and are offered in different styles:
---
Coyote Swap Midpipe
Now that you have your headers, it's time to pick up a midpipe to match it! BBK's coyote swap x pipes are offered in both a catalytic and an off-road version to give you just the right amount of power and sound. These mid pipes bolt right up to the BBK Coyote swap headers and allow for you to bolt up the catback of your choice for your year model Mustang.
BBK Coyote Swap Off Road X-Pipe (79-04)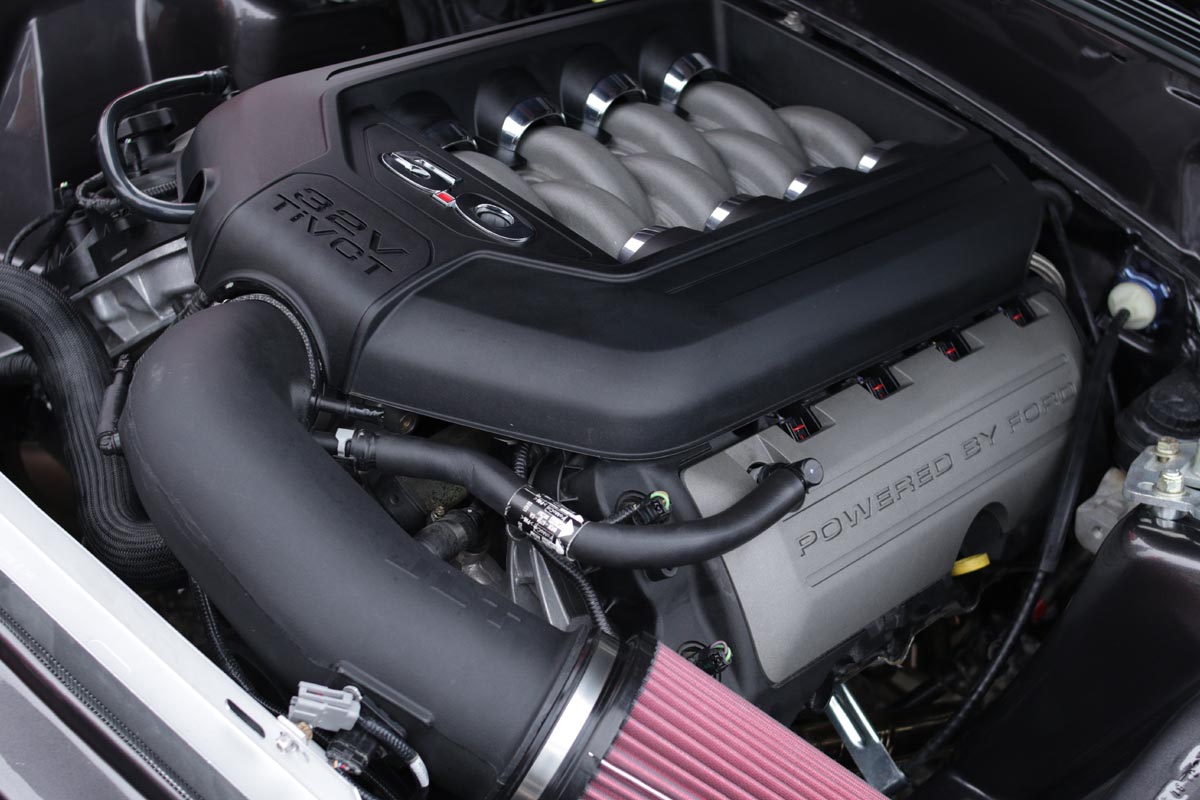 ---
Coyote Swap Oil Pan
If you are using your factory 96-04 k-member, you will need to use a Canton or Moroso Coyote swap oil pan. These pans bolt straight up to your 5.0 Coyote motor and give you the additional clearance you need for your engine. They will have to be modified to clear the swap headers.
---
SVE Coyote Swap Bracket
The electronic gas pedal that comes with the Ford Racing Control Pack for 4.6L 3V or 5.0L 4V Coyote crate motors does not easily bolt into most applications. We now have this Throttle pedal adapter bracket available that will allow it to easily bolt into your Mustang. This
SVE coyote swap pedal bracket
directly fits 1979-1993 Foxbody Mustangs, 1994-2004 SN-95 Mustangs, and any other custom Street Rod application that has a vertical firewall. The Ford Racing Accelerator pedal is out of a 2005-2013 S197 Mustang and is designed to be mounted at an angle. This Gas Pedal adapter bracket provides the correct angle for proper Gas Pedal operation. For 1979-1993 Fox Mustangs, this Throttle pedal bracket locates the pedal in the perfect location next to the transmission tunnel and uses the factory studs. This accelerator pedal bracket was designed around the various switches and brackets under the dash to allow proper fitment.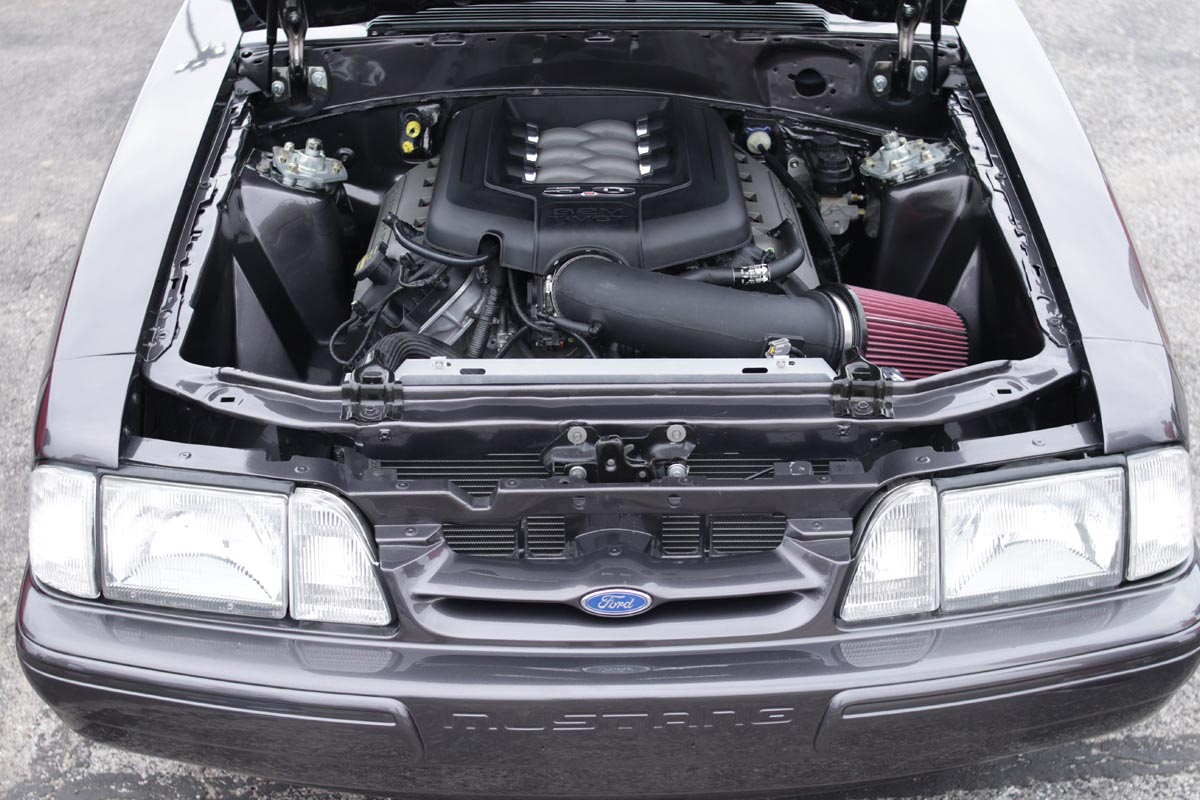 ---
Overview
So there you have it. A quick rundown on the most important parts needed for your Coyote 5.0 swap. Like we said in the beginning, this is just a general outline to give you an idea of how much you can expect to spend. Every car is different and each build may require different parts, modifications, and additional funds. Feel free to drop us a comment below with any questions you may have!
---